Having a few go-to pieces in your summer maternity clothes collection will make it that much easier to put together a stylish ensemble this season. Some of the hottest trends and styles for summer maternity clothes include loose-fitting blouses, lightweight dresses and layerable pieces for the busy woman on the go. Add some of this season's coveted colors "" mint green, cobalt blue, and fuchsia "" to the mix, and you'll be more than ready to pull off that summer outfit with style!
Here are five summer maternity fashion must-haves: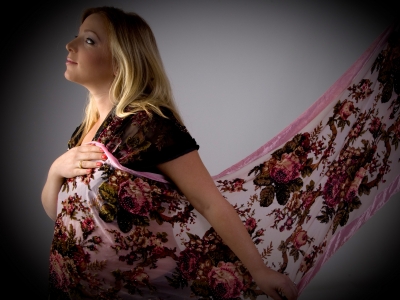 Summer Maternity Clothes #1: Under Belly Shorts
You don't have to say goodbye to your shorts-wearing days just because you're pregnant! Pick up a pair of Under Belly Button Detail Maternity Shorts that have a drawstring waist. They're made with a cotton and spandex stretch material for a perfect fit. This style is a great match for those long summer days and will be a versatile addition to your casual wardrobe.
Summer Maternity Clothes #2: The Summer Dress
Maternity summer dresses are another must-have for the season and you'll find plenty of loose-fitting, flowy styles to put together that casual wardrobe. Maxi dresses are a go-to dress for any mom-to-be, but you can also try maternity summer dresses in a frock-style or wrap-style this season. Go with a bold floral print or try something a little more modern with Chevron stripes and geometric designs.