Expectant parents go to great lengths to make the home environment as safe as possible before their new baby arrives. While the stairs are gated, the electrical outlets closed and the cupboards guarded, there is one common hazard that may be forgotten: mom's jewelry.
Babies are often attracted to shiny, colorful and sparkly things and may develop an urge to chew on or even swallow precious stones or metals, especially with necklaces. Luckily, moms do not have to stop wearing jewelry altogether. Some clever mom jewelry solutions are explained below.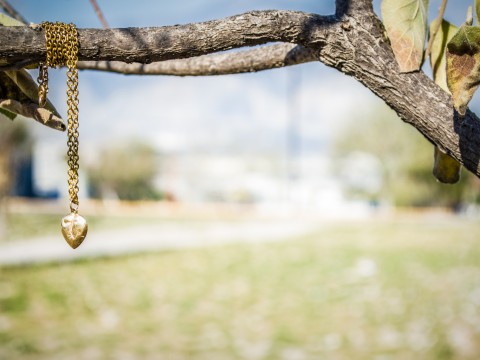 Mom Jewelry: Chewbeads
A new mom developed the idea for chewbeads in 2009 when her son began chewing on her many rings and necklaces. After becoming worried that the pieces would break or transfer toxic chemicals to her child, she came up with the idea of mom jewelry, namely chewbeads.
The chewbeads are a colorful line of accessories that are soft, non-toxic and still very fashionable to wear. Made of silicone, which feels natural to babies, the pieces are washable and come with a breakway clasp to keep little ones safe.