The first year of an infant's life is crucial for growth, as it contains more developmental milestones than any other stage of life. However, it's important to realize that windows for each of the infant development stages are large, and not every child will grow and change at the same pace. We will take a look at the infant development stages below.
Infant Development Stages: One to Three Months
During the first of the infant development stages, babies are adjusting to being in the outside world. Babies will begin to learn how to smile responsively, track objects with their eyes, and will begin to raise their head and chest while lying on their stomach.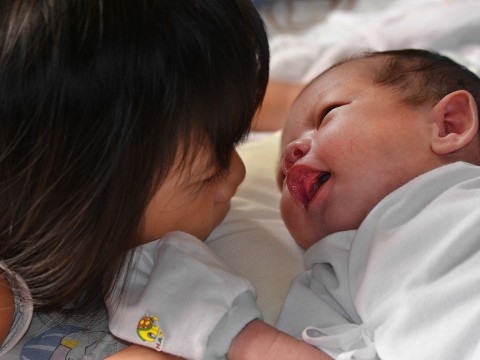 Opening and shutting hands, gripping objects, reaching for dangling objects and bringing hands to the mouth are all common developmental milestones during the first three months of the infant development stages.
Infant Development Stages: Four to Six Months
Between the fourth and sixth months of infant developmental stages, babies will further increase their mobility and will use their hands even more to reach out and grab objects and use simple toys.
Babies will also begin to make use of their voice by babbling and even laughing. This is also the stage where babies begin to learn to sit up and gain greater control and support of their head.