Every new mom wants to get back in shape, but the pressure is definitely on if you're a celebrity! After all, red carpet appearances wait for no one. And Victoria Beckham is certainly in the business of looking great for the camera – which is why she slimmed down so fast after her daughter Harper Seven was born. But how did she do it?
The former Spice Girl – who attended Fashion Week barely two months after she welcomed her baby daughter – was determined to lose weight the old fashioned way, no secret diets or crazy tricks.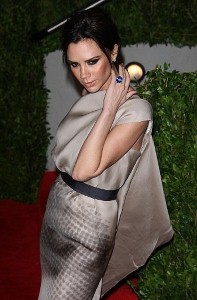 "Oh, listen, I worked at it," Posh told Elle magazine. "I was breast-feeding, so I ate super healthy, and I worked out seven days a week."