Baby's here and you're ready to get your body back. Can you say stroller strides?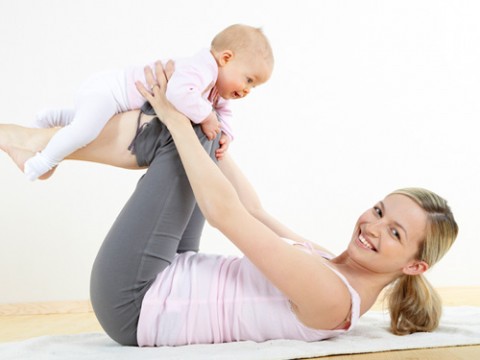 We've got the scoop on the best postnatal workouts to help you lose weight and increase energy, but remember to always consult with your doctor or midwife before starting any fitness routine post delivery. Some women "" like those who underwent a C-section "" may need to take things more slowly at the beginning.
Stroller Strides "" Quickly becoming the latest trend in postnatal workouts, this fitness program combines power walking with intervals of strength training, and it is something moms can do with their babies. The official "Stroller Strides" workouts are one hour long and they include a 5-minute warm up, a 45-minute power walk with your stroller and baby, and 10 minutes of core work and stretching. Stroller strides also is opportunity  to meet and bond with other moms. Girlfriend support always keeps our fitness motivation strong! Stroller Strides franchises are popping up everywhere.
Yoga "" Yoga is great for all phases of your motherhood journey from pre-conception onward so if you are a fan of the workout, go ahead and use it post baby. Yoga is a good way to reduce stress levels and get blood flowing to the areas of the body that need it most. You will want to avoid strenuous poses at first, but new moms can try basic movements. The Warrior II pose, for example, can help build strength and stamina in the postnatal period. Pelvic tilts are also recommended, great to strengthen your pelvic floor after delivery. Find postnatal yoga classes at your local health club or yoga studio.
Mommy & Me Classes "" Finding time to workout is a huge challenge for new moms, but specific Mommy & Me classes make it easier. Many of these postnatal workouts focus on helping moms strengthen their pelvic floor muscles, achieve proper balance, increase overall strength, improve moods, and lower stress. Variations on the mommy and me model are are available at local gyms and fitness clubs nationwide or visit Mommy & Me Fitness to check classes near you.
More of a homebody? Pick an at-home workout for your entire pregnancy and/or postnatal routine.