Once a new baby arrives, it needs clothes. One of the biggest concerns for new parents is finding the right clothes at an affordable price. While being stylish may concern some, most parents find it is better to choose sensible garments that have also been rated as safe for small babies.
The top baby brands of clothes are listed below.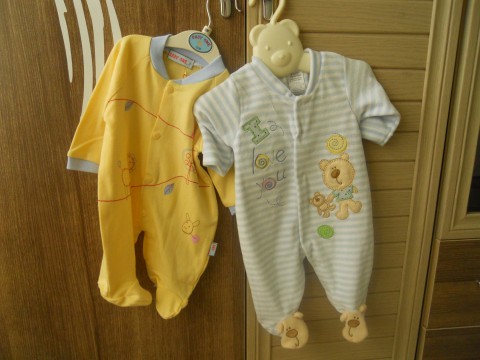 Top Baby Brands: Carter's
Carter's has been one of the top baby brands for decades because of durability and sensible price. It provides sleepers and onesies for newborns and playwear outfits for older babies. The fabrics are colorful, ranging from patterns to pastels, and all endure numerous washings without fading or shrinking.
This brand also offers Halloween costumes.
Top Baby Brands: Gymboree
Gymboree offers a very basic, affordable clothing line inspired by the popular play and music classes. Ranging from sleepwear to bottoms and tops for both sexes, the clothes wear well and come in a variety of colors and patterns.
Gymboree also offers parents rewards and promotions to help save money, which has made them one of the top baby brands.