Parenting has come a long way since our fathers and grandfathers left dirty diapers to our mothers and grandmothers.
And even though modern-day dads proudly take part in every aspect of raising baby, they can't be expected to carry the frilly, baby-fied pink paisley monogrammed diaper bag that your Aunt Mary gave you at your baby shower.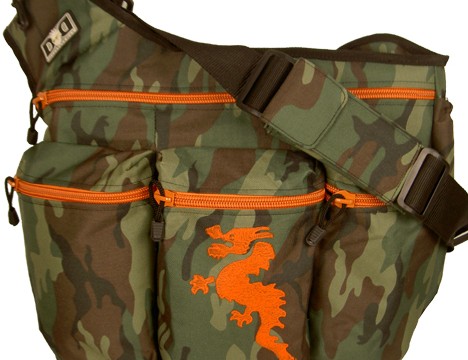 We found the aptly named DiaperDude.com, a company that creates hip yet functional diaper bags for men (and women). According to company's website, the coolest Hollywood dads have been seen shouldering the Dude bags: Brad Pitt, David Arquette, Matthew Broderick, Ben Stiller and Patrick Dempsey.
DiaperDude bags come in several styles.
Yellow Submarine–a line of ergonomic over-the-shoulder bags and bottle holders aimed at Beatles fans
The Messenger–a diaper bag that comes in 12 styles including pinstripe, navy plaid and camouflage
Dude Pack–a backpack-style diaper bag
All these stylish diaper bags come with lots of pockets to organize bottles, diapers, keys, small toys and even your electronic gadgets. Diaper Dude bags can be found at major baby-gear retailers, including Buy Buy Baby, Amazon.com, A Pea in the Pod and Destination Maternity, and they sell for $60 to $98.
Find more stylish diaper bags at StellaMaternity.com.