The Maternity Bra Search
What is the deal with finding a comfortable maternity bra? Being pregnant can bring about a great deal of uncomfortable situation. As your body grows to hold the growing baby inside of you, you may need to purchase specialty clothing. Maternity bras should be included on your shopping list. Some women think they can continue to wear the bras worn before pregnancy. However, you may notice that these do not fit as well as they once did. Therefore, you want to consider bras that provide a comfort fit for pregnant women.
The best way to get a maternity bra that is comfortable on you is to have yourself fitted for one. Stores that specialize in undergarments typically offer free fittings so that you know what size is appropriate for you. They can even add a little leeway so that you aren't buying new bras each month. Even if you plan to purchase bras online, getting sized in a store is a good idea. Also, you may want to try on a few just to get an idea of what styles you want to purchase.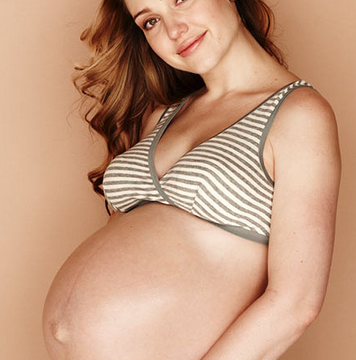 Many Online Retailers Sell Maternity Bras
There are many online retailers that sell maternity bras. These aren't much more expensive than regular bras, and some are designed to help you conveniently nurse after you give birth. The cups may be stretchy enough to pull away to feed or have a snap on the strap which can be unfastened when you need to breastfeeding. Maternity bras can be purchased in a variety of colors, sizes, and styles. If you are going to buy new bras after the baby has arrived, why not go ahead and choose maternity bras while you are still pregnant so they get more use?