You've been shaving or waxing for years and never really thought anything of it. Now that you're pregnant, getting rid of unwanted hair might feel like a chore. Laser hair removal is an option for getting rid of permanently and requires undergoing a series of hair-zapping treatments to stop hair growth. But is laser hair removal safe while pregnant? Here's what you need to know:
Laser Hair Removal While Pregnant: Dealing with Body Hair During Pregnancy
Fluctuating hormones during pregnancy might lead to increased body hair, which can make hair removal tasks even more cumbersome. So what's a mom-to-be to do? The good news is that if you don't shave, pluck, or wax off hair that grows around your belly and other places during pregnancy, it will eventually fall off naturally after the baby.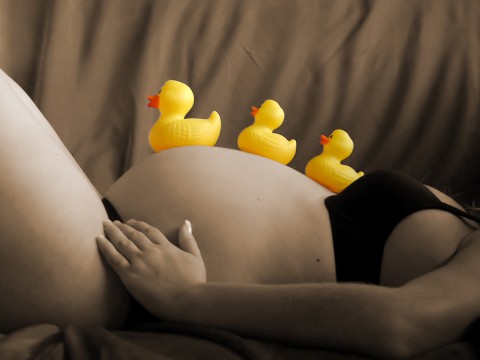 Still, you might be tired of shaving and waxing the hair on your legs, underarms and other areas. This is where laser hair removal while pregnant seems like a viable option.