Now that she's running a household with two daughters – as well as a new eco-friendly business called The Honest Company – Jessica Alba knows a thing or two about being in charge. The chic mama recently sat down with Extra! to talk about what it's like to parent two little girls.
Alba, who is mom to 3-year-old Honor and new baby Haven, revealed that it's a joy to interact with her two kids. "Honor is talking up a storm and telling us everything and having tons of opinions," the actress said. "And then the baby is just sort of drooling and just being cute."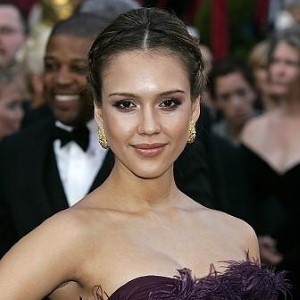 Back in October, she said it was "love at first sight" when it came to her family.
At just 30, the actress has a lot on her plate, between her family, her career and her business. (She'll be starring in Valentine's Day, a romantic comedy out this winter.) Even though she's busy, the star says she might have room for a little more.