Just over two weeks after Cutter Dykstra asked her to marry him, Jamie-Lynn Sigler announced that she is pregnant. The always-glamorous star has been spotted in some of the hottest fashion trends that show off her baby bump and is looking better than ever. US Weekly and People Magazine report the couple is very happy and Sigler is turning to her close friends and family for support through her pregnancy days.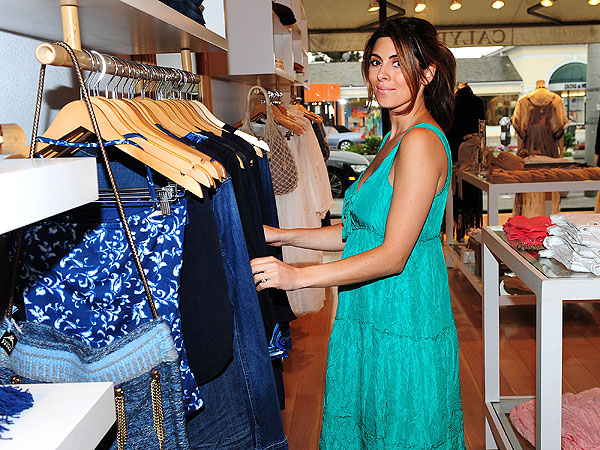 Here's a rundown of some of the most-talked about outfits and fashion trends this stylish mom-to-be has been spotted in:
The Sparkly Black Dress
Sigler wore a stunning sparkly black dress to the "What a Pair!" benefit concert in Santa Monica, California earlier this spring. The outfit earned more than 30,000 votes of approval from People StyleWatch readers. The v-neck dress features sheer black sleeves and is fitted throughout to hug her curves. It's elegant, glamorous, and perfect for any special event.