Gaining Weight Essential Part of Pregnancy
Gaining weight is an essential aspect of any woman's pregnancy, but losing that weight after giving birth can be extremely difficult for some moms. If you find yourself feeling blue about the body you have after giving birth, it is important to note that millions of mothers have struggled with their post-baby bodies throughout history – remember that you are not alone.
Finding ways to work on your appearance doesn't have to be difficult. For the best results, follow the advice of fellow moms to find a workout routine that fits into your lifestyle. Nicole, a mother in Massachusetts, recently discussed her technique for post-baby weight loss with Parents magazine, giving daily walks the credit for her 35 pound weight loss.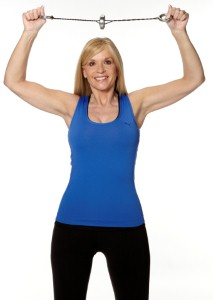 "I walked with my daughter a little bit every single day, whether it was down the street, around the backyard, at the grocery store or at the mall." Nicole said. "We'd stroll for anywhere from 15 minutes to an hour a day, depending on how long my baby would stay into it."