If you're hitting the road this holiday season, prepare yourself for crazy schedules and unhealthy meal options by packing snacks. It may sound too simplistic, but trust us, snacks are the trick to eating well while traveling.
Even though you're pregnant you need to be careful about gaining excess weight, especially from unhealthy, fatty food sources. One of the biggest culprits for increasing weight during this time of year is the constant traveling and the food that is consumed during the journey from your house to the location of your holiday gathering.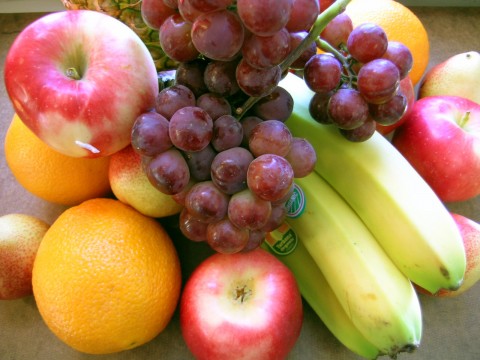 Imagine this: You're driving along the highway on the way to your parent's house when you suddenly realize you're famished and have to make another restroom stop. You'd rather hold out until you get there, but you still have a few hours to go. Soon, you're ravenously hungry and your bladder is uncomfortably full. So you pull off on the next exit and you have the option between two fast food restaurants. Do either of them offer healthy choices? Not really, but by now you're too hungry to care.