A natural delivery for a privately insured patient costs an average of $463, while a C-section averages $523. Under federal law, pregnancy cannot be treated as a pre-existing condition under a group health insurance policy, but it can be considered pre-existing under an individual plan.
All patients should check with their insurance provider to make sure there is no pre-authorization requirement for delivery costs.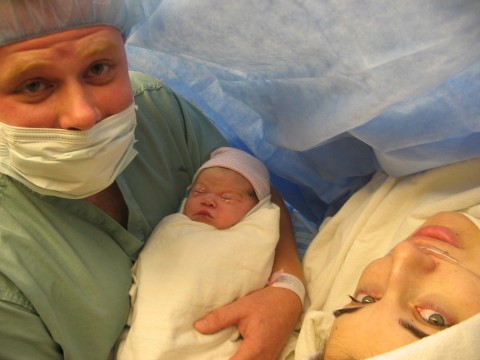 The Cost of Delivering a Baby: Baby Bill
One aspect that may be a surprise to new parents is the fact the child will be billed separately from the standard cost of delivering a baby. A healthy, full-term baby can bring a cost of $1,500 to $4,000. This can run in the tens of thousands if the baby is premature and must be kept in a neonatal unit for a long period of time.
Whether it's the first time around or the fifth, expectant parents should keep on top of their insurance policies and savings plans so there will be no unpleasant surprises in the cost of delivering a baby.