After waiting nine long months for a baby to arrive, most parents are excited to share the news with family and friends. While some parents simply make phone calls, others might send birth announcements to formally announce their little one's arrival. Etiquette expert Lisa Mirza Grotts shares tips for new parents regarding birth announcement etiquette.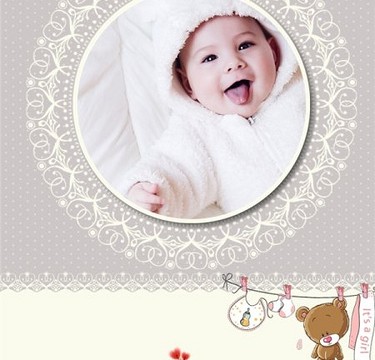 Keeping It Polite with Birth Announcement Etiquette
What information should be included in a birth announcement?
To new parents, every detail about their little one is interesting and special, but can they share too much information and cross the sensitive lines of birth announcement etiquette? Grotts says the birth of a baby is a happy time, and the details should be shared with family and friends.
"Don't forgot the baby's name, date of birth, details of the birth, names of the joyful parents and sibling's names if any," she says. Some parents like to include a picture of their newborn in the birth announcement, while others prefer to wait until the baby is a little older and has better defined features. Grotts suggests including photos with thank-you notes for baby gifts.