A New Season Calls for more Childproofing
Although you may have baby-proofed your home, when a new season begins it is time to re-evaluate.  Especially after summer when more time is spent indoors going through the home and double checking dangerous situations is important. Also in just a few months a baby can change drastically. Your baby that was not crawling last Fall may be cruising this year and has a whole new view of your home.
SafeKids.org states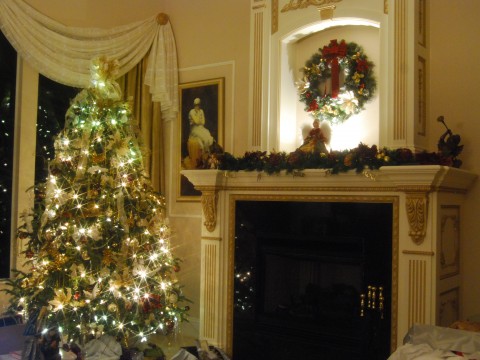 Each year, an average of 2,096 children ages 14 and under die as a result of a home injury.
Fires, suffocation and drowning are the leading causes of unintentional home injury or death among children in this age group.
In 2004, approximately 2,300 children ages 14 and under died from unintentional injuries that occurred in the home. Nearly 80 percent of these deaths were among children ages 4 and under.
The Many Uses of a Baby Gate
Protecting your child is simple as long as it is done properly. If utilizing a fireplace, be sure to use a baby gate to keep your baby from going anywhere near the hearth. Special doors can be installed on a fireplace to keep a safe barrier between fire and people and pets.
The best idea however is to use a separate baby gate that acts as a play yard. Keep your baby away from the fireplace all together by placing a curious child inside a stand alone baby gate with her toys.This type of baby gate will also come in handy to guard against holiday decorations being tugged at hurting your baby.