It's almost time to ring in the New Year, but toasting to 2012 will be a bit different this year. While bubbly is off limits if you are pregnant, there are several tasty alternatives for a safe and healthy New Year's eve toast. Raise a glass to 2012!
Carbonated Apple Cider
Sold in Champagne-like bottles, this bubbly version of apple juice looks quite similar to the alcoholic treat, but has the benefit of being non-alcoholic. As an added benefit, the bottles are under pressure just like Champagne bottles, so they'll pop just like the real deal.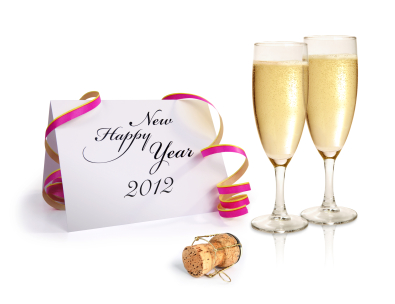 Sparkling Water
Sparkling water tastes so much better when it is served in a tall, crystal Champagne flute. Add a splash of lime or lemon juice to jazz it up a bit and then toast your friends and family without worry.