Are You Excited or Overwhelmed as a First Time Mother?
Pregnant women, especially those who are pregnant with their first child, may find the idea of birth both exciting and daunting. First-time moms may be unsure of what exactly is going to happen during labor, while experienced mothers-to-be may want to explore new techniques for pain management or learn something new. Childbirth classes provide a wide range of benefits for both the mother-to-be and her partner.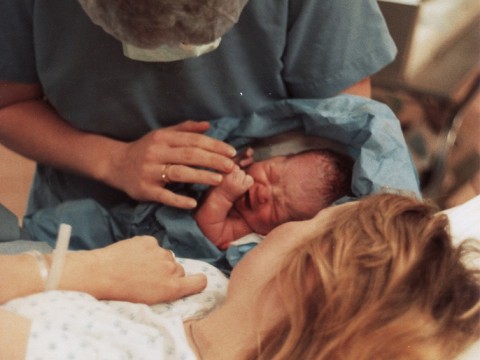 One of the greatest benefits of childbirth classes is the opportunity for both of the expectant parents to bond and learn about the delivery process. Labor can last for as long as 24 hours or more for some women, which may lead to both of the parents becoming exhausted and overwhelmed. By taking birthing classes, the mother-to-be will learn techniques to manage pain during a long labor, while her partner will learn how to support her. Couples will also be instructed on how to deal with a faster than normal labor and delivery.
How Much is Childbirth Going to Hurt?
How to manage pain during childbirth is a topic that many women have strong opinions about. Recommendations from family members or friends may leave a woman feeling unsure of exactly what option is right for her. During childbirth classes, a woman will learn what options she has and how to decide what is best for her. Pain management options, such as an epidural or other medications will be discussed during the class. Both women who desire a natural birth and those who know they want medication for pain relief will find pain management techniques such as breathing, visualization, relaxation and massage beneficial during labor.
Body and Life After Baby
A new mother or one who is facing a VBAC (vaginal birth after Cesarean) may not feel confident in her body's ability to birth a baby. An instructor at a childbirth class will reinforce her confidence and help her trust her body to birth her baby. Emergency situations will also be discussed to help prepare the expectant parents in the event that the birth does not go exactly as planned.
Another benefit of childbirth classes is the opportunity to meet other parents-to-be. The expectant parents will have a chance to meet people who are going through a similar situation. They can also ask questions and speak to other couples about their experiences.
Specialized Childbirth Classes are Available
Specialized childbirth classes may offer additional support for mothers who plan to bottle or breastfeed. During these classes, parents will learn exactly how to feed their new baby and what is considered normal and what is not. Other classes may offer additional instruction on postpartum depression and the emotional aspects of having a baby.
Couples who are interested in finding a childbirth class should research the types of classes available in their area. Some classes focus on different methods of instruction. While some classes may focus on relaxation and breathing techniques, others will cover a wide variety of topics, including medications for pain relief. To take advantage of the benefits of a childbirth class, expectant couples can look for childbirth instructors through their local community centers, hospitals or pregnancy centers.
Thank-you for reading this post.  Please feel free to leave your thoughts in the comment section below.